I'm always trying new wheels or new trucks, and so I will update this page each time I settle on something. You can find a link to reviews of some of my setup in the list. If you are interested in a review of one piece of my setup or if you have any question, feel free to contact me.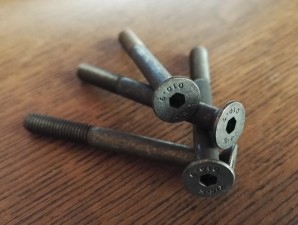 I'm using Bones Red bearings on all my board, or sometime Bones Swiss bearings.
I'm also using locally sourced hardware for several reasons:
I have access to many different sizes and it is really useful when you are trying big wedge on your longboard.
I'm sure that the quality is good so I'm not scared of breaking any screw. I'm using European 10.9 steel, and it won't break easily.
I like to use metric screws wherever I can.
Street Skating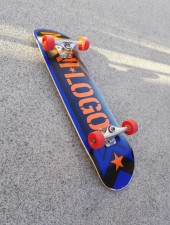 Mini Logo 8.25″ Deck
Mini Logo Grip
Mini Logo 8.38″ Trucks
Mixed stock and Independent bushings
Bones Red bearings
Powerslide quad roller wheels – 905206 – 58x33mm, 78A
0.25″ pads
Local sourced metric hardware
Pool/Fun Setup
LDP Longboard Setup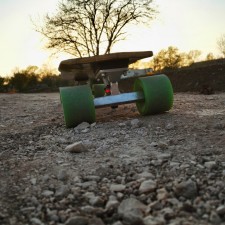 Reshaped/redrilled Freebord deck
Stock grip
Bennet Vector 5″ front truck
Tracker RTS 129mm rear truck
Bones Red bearings
OJ Thunderjuice 75mm – Read the review of the OJ Wheels
Bolzen angled pads
Local sourced metric hardware
I also have my other pieces of gear such as old Royal trucks, and my new Surf Rodz TKP trucks (I will review them soon) as well as some hard wheels that I only use in skatepark.
Author: francois